As marketing transitions more and more towards the digital environment, businesses are realizing that they MUST include an inbound marketing strategy within their usual offline marketing mix.
Many are overwhelmed by the technology and tools available, as well as how fast the rules seem to change in this new sandbox. So many opportunities are out there for the small business to take advantage of but a clear road map or blueprint seems to be needed to guide them through the process of building a strong and successful B2B Marketing Plan.
Please note that this article is written with the assumption that you have been through the web development process and that your business has an optimized and responsive website to drive traffic to.
Set SMART Goals


Determine what your KPI's will be and set SMART Goals


Every successful plan begins with a result and an idea of what will be measured to provide "proof of success" for all your efforts. Without a definite end goal in mind, there can be no value to the efforts you put forth. Establishing what your Key Performance Indicators are going to be is crucial to the success of your plan. Will they be based on website traffic? Social Media engagement? Get your team together and discuss what KPI's would best suit your efforts. Once you have figured this out, you need to create SMART goals that use those KPI's as measurement indicators of your success.
For those of you unfamiliar with SMART goal setting, here is its definition. They are Specific, Measurable, Attainable, Relevant and Time based. So, a good example of a SMART goal would be the following: "Increase website visitors by 50% (from 1000 visitors per month to 2000 visitors per month) by July 21st 2020.
Here are some great SMART goals examples for your B2B Inbound Marketing Strategy:
Increase followers of our LinkedIn company page to 250 by the end of the 3rd quarter in 2020.Increase blog subscribers by 40% by March 31, 2020.Have our blog articles retweeted an average of 3 times for the six-month period ending Sept 30, 2020. Generate 40 inbound marketing leads per month by Dec 31. Hit a lead conversion ratio of 4.5% by the end of the second quarter, 2020. Achieve an email open rate of 25% by August 30, 2020.Obtain an email click through rate of 10% by February 15 2020. Generate 10 customers from inbound marketing in 2020.
Benchmarking


Establish benchmarks before you begin to plan and execute your B2B marketing efforts


It is always very important to benchmark your business before you execute any of your marketing efforts. You need to set a baseline for your starting point. So, make sure you document all your web analytics (your Google analytics' current traffic amount, your traffic sources, etc…), your Social Media insights: number of followers, likes, connections, etc…anything that has a measurable item should be documented so you can create your starting points in all your KPI's.
Competitor Analysis
Identifying and researching who your competitors are is a very important step in your plan. Why reinvent the wheel? Review your competitor's online presence and look for the following:
Do they have a great website? Is it responsive? If it isn't, you might have an edge with mobile users where your competition won't because of the fact that their website isn't mobile friendly. Do they have any Social Media profiles? If so, which ones are they using and are they actively using it? This can give you a good idea of where "your" customer hangs out. And again, if your competition is on these channels but isn't as active or responsive as they should be, this may be an area you can develop an edge on. What keywords are your competitors using to generate organic or Pay Per Click traffic to their website?
Knowing what they use and how they rank for these can benefit you in the long run as you add those keywords to your list.
Are your competitors using Google Adwords to increase traffic to their business and turn prospects into customers?
How To Create Personas


Identify your key target audiences through buyer personas


Knowing who you are talking to and what they want to hear is crucial knowledge for your marketing plan. Without creating buyer personas, your business has no clue who their target audience is, what they are looking for, at what time they are looking for it, and where they may be looking.  It is so important to take the time and develop these "detailed" buyer personas for your services and products.
Here is some of the information you will discover through the creation of your Buyer Personas:
job titles, demographics, communication style and preferences, goals, pain points and challenges, common objections and so much more. Once you have created your Buyer Personas, you will get a very clear picture of who you are targeting with all your marketing efforts. They will help you with your content creation, your marketing messaging, your Pay Per Click Google advertising set-ups and make your planning laser focused rendering your planning almost effortless.
Keyword Research


Search Engine Marketing is keyword driven and therefore, it is extremely important to know and use keywords that matter to your Buyer Personas as it pertains to your industry, products and services. To help your organic search ranking and for the overall success of your online Google AdWords Pay Per Click campaigns,your keyword strategy must be well developed. Part of point #3 above was to review your competitor's keywords. This is a great place to start collecting your list of keywords as they have generally done the work for you.
Another way to approach finding the right keywords for your campaign is to place yourself in your Customer Personas' position and think of what words or strings of words you would enter into the search bar if you were them, looking for your products or services. Ask yourself the following questions:
What are they searching for? What are their intentions? What do they care about? What are their needs? How do they feel?
Marketing Content


Create your campaign theme & focus and begin to develop your content (using the buyer's journey to guide you)


Once you have your keywords, you know who your audience is and what the message will be, you need to begin creating the marketing content you will need for your campaign. Use the buyer's journey to figure out what type of content you want to create. Is your prospect in the awareness stage? Were they researching a problem but have yet to find data that speaks to their pain point? Developing an "educational" piece on their problem would be beneficial for them at this point in their journey as well as using keywords that they may have entered into the search bar during their "researching stage". Whether your potential customer is within the awareness, consideration or decision stage, you have the opportunity to connect to them by creating the perfect piece of content.
Search Engine Optimize Tips


Always Search Engine Optimize your website, your social media profiles, your images, your blog and ALL of your content to maximize your ranking potential.
SEO is basically the use of your relevant keywords in every online space you inhabit. Whether it's within your website (optimize your homepage, your URLs, your meta descriptions, your alt tags, etc…), your blog posts (make sure you use relevant keywords within your blog post message, headers, images, etc..) or your social media platforms (optimize your profile descriptions with relevant keywords, use them in your posts and url links as well as your images), you need to make sure you are always optimizing every effort you put forth. This is how you will drive traffic to your content.
Conversion Rate Optimization


Establish your Conversion System (CTA, Landing Page, Thank you page + CTA)


Part of your inbound marketing strategy should be to develop a strong conversion system and automate as many parts of this system as you can to minimize your efforts and maximize your returns. That is the beauty of digital/inbound marketing, you can automate a huge portion of it and all your results are measurable, something offline traditional marketing has often fallen short of doing.
Every great conversion system begins with a CTA (Call to Action).
You promote your offer and clearly direct your potential customer through an action you want them to perform, which is usually to click a button that will send them to your offer landing page so that they may enter their email information.
Then comes the Landing Page with the form to be filled.
Refrain from asking too many questions on your landing page form. Be cognizant of your potential buyer's time and make it easy for them to get what they came for. A first name, last name and email would suffice in providing you all the information you need. All you really want to achieve at this point is to get them on your email list so that you can market to them later through your email marketing efforts.
Your system's last step is the "Thank You" page.
You can complete your cycle and direct them to a Thank You page where you welcome them to your business and perhaps insert a second CTA that will then bring them to your website. Make your actions clear, have enticing and inviting designs and deliver what you promised them when they go through your conversion process.
What Is Marketing Automation? 
Creating segmented email lists and automating your workflows
An important part of marketing is to know how to segment your contacts into targeted lists.
The more you segment your lists, the higher the chances you will succeed in delivering the right message to the right buyer personas at the right time in their buyer's journey. Lists can be segmented by prospect title, location, product lines, and so much more, the possibilities are truly endless. Once you have your lists segmented, you can then create automated workflows that follow a certain engagement logic.
For example: If list 1 engages with email by clicking link, send them content A after 2 days.
This type of workflow can be personalized to make it seem like you are sending the prospect a personal note giving him the impression that he is looked after on a personal level.
What Is Marketing Analytics?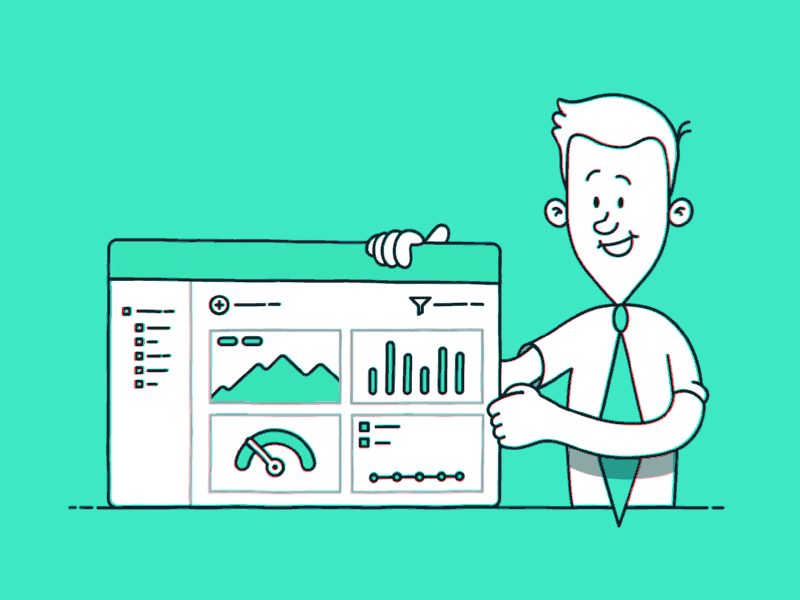 Analyze your results, readjust and make necessary changes for the next campaign


If you've made it this far in the process, congratulations, you rock! Now, all you need to do is look at your analytics mentioned in previous points above and document them.
Review your social engagement, the increase in traffic to your website or maybe even some new leads. Review what worked and what didn't and make the necessary changes to your focus, content or distribution channels that may have influenced your results and start working on your next campaign.
B2B Inbound Marketing is trial and error and testing…lots and lots of testing.
If you follow these steps and do the work involved, you will be on your way to developing a strong B2B marketing plan. Remember, the important thing is to know your audience well and speak to their challenges and represent your online brand in a positive way through every interaction you have with that audience.
Start your marketing plan today so you can get down to the business of marketing your products and services to all that online traffic. Your potential customers are waiting!
#DigitalMarketing #Marketing #OnlineOptimization #InboundMarketingStrategy